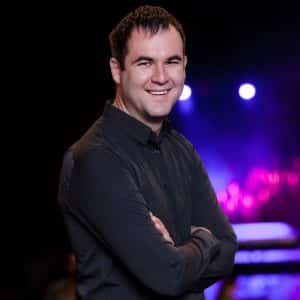 Steve is the co-founder of Insight Audio Visual and has spent over 10 years within the audio visual industry, with experience in audio, vision, lighting and rigging, and the permanent installation industry.
His passion for the AV industry continues to grow due to ever-changing technology and being driven to continually improve the quality of customer service he delivers.
It was this passion has led to Steve and his wife, Emma, launching Insight Audio Visual.
About Insight Audio Visual
---
Insight AV serves both private and corporate markets. We specialise in sound, lighting, vision and rigging for conferences, dinner functions, trade shows, small to large meetings, product launches, weddings, balls and any other events where audio visual and/or lighting is required.
Insight AV provides a personalised service to all clients and it is important to us to present clients with a wow factor, not only in the events we work on, but also in the service we give.
Please get in touch and let us know how we can assist you in any audio visual needs that you have.