Rent a projector, we are your vision specialists
Bigger, brighter, better!
Rent projectors, TVs and screens
We are your vision specialists
Insight Audio Visual is your go to for Projector Hire Christchurch
Are you needing to rent a projector? Do you require a projector screen hire? Insight Audio Visual provides a range of projectors, screens, televisions and other vision equipment. Showcase your presentation to your audience in an eye-catching way and hold their attention.
Showcase your information
~ By using projection and vision equipment you can showcase the information that is to be conveyed by capturing the audience.
Make it visible
~ A large projector and screen makes it possible for everyone to see, from the front to the back of the room meaning everyone will be engaged in the presentation.
Make it attractive
~ Work with our team to build a creative and attractive atmosphere to engage and wow the audience therefore making the event an unforgettable experience.

We also provide these services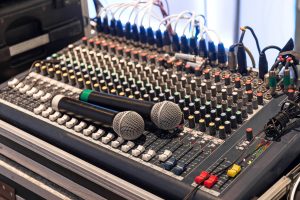 PA/Sound Systems
Sound Systems
Microphones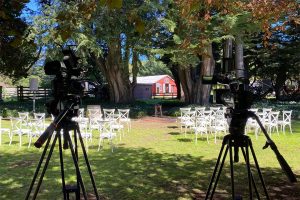 Event Filming
Event Archiving
Event Filming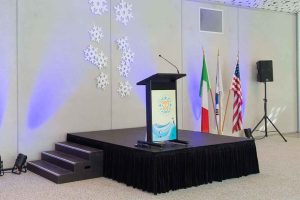 Staging
Stage
Stage Accessories & Lecterns
Lighting
Stage Lighting
Camera Lighting
Effect Lighting
Dance Floor Lighting
Highly recommended! Amazing service and knowledge at a very affordable price! Used Steve's equipment for our outdoor wedding and the sound couldn't have been better. Steve showed us exactly how to operate everything, he was a great communicator and pickup and drop off were super easy. Thank you so much, Steve!

Insight Audio visual is a great company for what you need. Steve supplied a speaker and mic for our wedding. Made everything so easy and was great to deal with. I would highly recommend insight Audio visual to anyone.

Steve from Insight Audio Visual supplied the sound system for our event and was so easy to work with. Very professional and had all the right gear for creating great sound for outside. Steve turned up early and set everything up with ease. Will definitely use him again. Thanks Steve!

We have been working with Steve Jarvis for more than a year, and he has never failed to provide us with a quick quote, and high quality equipment, no matter how small, big, or last minute the request was – and always delivered on time! Great person, great value for money, and absolutely outstanding service – thank you!

Steve Jarvis was a pleasure to deal with - he was able to supply at very short notice a projector for a training seminar that we were holding. He delivered the projector, made sure it worked correctly before leaving and then picked it up when we were finished. The projector worked perfectly during the seminar and I would have no hesitation in using the services of Insight Audio Visual again should the need arise

Steve did the audio visual for a funeral service we had to organise. He was prompt at providing a quote, easy to deal with over the phone, arrived and set up ahead of schedule, and ran the audio visual for the service perfectly to our requirements. We can highly recommend Insight and wouldn't hesitate to use Steve's services again.

Steve is so great to deal with, he provided me with a quiet projector at short notice so that my training seminar was a success. Thanks Steve - highly recommend.

We were extremely pleased with the exceptional services provided by Insight Audio Visual for the Christchurch 2018 Fitness Expo at Horncastle Arena. Steve from Insight Audio Visual provided value-add services to the expo by utilizing his years of experience and contacts to drive down costs, provide the best audio and lighting solutions that were fit for purpose and also supporting the entire event with his expertise and commitment. Steve's staff were very friendly, effective and efficient and a delight to liaise with. We were so happy with his services that Gold Lion Events Limited will become a lifetime customer of Insight Audio Visual.

I just wanted to say how easy you made it look last week when you videoed my workshop. You were very professional, easy to deal with and the final product is excellent. I have no problem in referring you and your company to any business in my circle of influence.

Insight AV helped us out last minute with some visual elements for an expo stand recently, and we couldn't have been happier. Steve was easy and relaxed to work with, was really time efficient, and had extra cords/connections available as backup in case we had forgotten something! Steve's experience and relaxed manner meant that we knew we were in great hands - highly recommend Insight for your next event!

Was desperate for a TV and stand for a conference in Christchurch. Tried quite a few companies but they were useless. I spoke with Steve and he was extremely helpful and made everything so easy. Really impressed. Thanks, Steve for making it easy to do business with you.

Great work by the team at Insight AV for our Annual Conference in Christchurch at the Chateau on the Park Hotel, Tannery, and Town Hall. Steve works with you to ensure the event delivers!

We got Steve at Insight Audio Visual to set up a TV and stand for us at the recent SouthMach show in Christchurch. What a breeze it was. Steve arrived, set up and checked everything was working correctly then came in and packed up after the show. Quick, efficient and friendly service and exactly what we were looking for. Will definitely be using Insight again.

Awesome service, Thanks Steve, nothing left to chance and very helpful, # 1 for anything Audio / Visual in the Canterbury region without doubt.

We were so lucky to have Steve and his team apart of our wedding!! Steve was awesome to work with in the lead up to the wedding always a message away if I had any queries, coming to the wedding week Steve had a big job with lighting, audio, drapes, stage setup for band and setting up live stream for our families overseas, unfortunately the weather did not play part making their job 100 times harder Steve worked massive hours but made sure the job was done so our day was magical I honestly can't thank Steve and the team enough they are hard working, tidy and efficient!! If you ever need visual or audio services these guys are it!! Thanks guys for everything you're so talented at what you do!!

I was lucky enough to work on weddings this past season with Steve and his team at Insight. He was very organised and his attention to details exceptional. He went the extra mile and I know my clients and I were all delighted. I will be working with him again!

Steve and the team from Insight Audio Visual were a huge contributor to the success of our corporate event. Multiple comments from our attendees on the professionalism of the video and sound, and the value that this brought to the feel of the event. Highly recommended.

I used Steve and his team this week to hire a projector and screen for a 3 day workshop/event. They set it up and packed down, showed me how to make it all work and it was such a faultless service. Would highly recommend to anyone needing help with their events.

We asked Steve Jarvis and his team to provide the sound system and also to livestream our wedding. Steve's team went over and above. Steve met us in person a couple of times beforehand, even attending our wedding rehearsal, to make sure he knew exactly what was required at the location, and when. The livestream was perfect - the sound was mixed directly from the microphones so was crystal clear, the multi-camera setup caught everything very clearly, and it was very easy for us to send the link to all our guests ahead of time. The sound system was nice and loud for the dance floor, and Steve took the time to show us beforehand how to control the music and the microphone. Steve used his initiative and was a problem solver both before and on the day. Would highly recommend Steve to anyone!